Test product
Frame size: Small
This frame is best suited for smaller heads. Ideal for many face shapes and nose heights.
45mm-20mm-140mm (lens, nose, temples)
Free UK Delivery & Returns on orders over £20
Our standard free UK delivery time is 2-3 business days.
Prescription glasses, prescription sunglasses and ready readers are shipped after lenses have been fitted between 5-12 working days. For more information please visit our Shipping information page.
What size frame do I need?
For the great majority of people (more than 90% of our customers), Medium Width offers the correct fit. You can learn more about Bird frame sizes and how to find a suitable frame size with our official Size Guide
Returns & Exchange
You can return anything within 14 days of the original purchase date to receive a full refund or exchange for another style. Items must be returned in unworn and re-saleable condition. If you would like a free returns label, please email the team and we'll send you one (free returns only valid for UK addresses) Prescription lenses are non-refundable as these are created bespoke for each customer and cannot be reused.

120 cp
Each pair of Birds comes with a handmade cork case and and P.E.T recycled lens cloth. We also offer free shipping and a 14-day, hassle-free return or exchange policy. All Bird frames can be reglazed with new lenses and have a 1 year warranty as standard, there is also a recycle or repair scheme.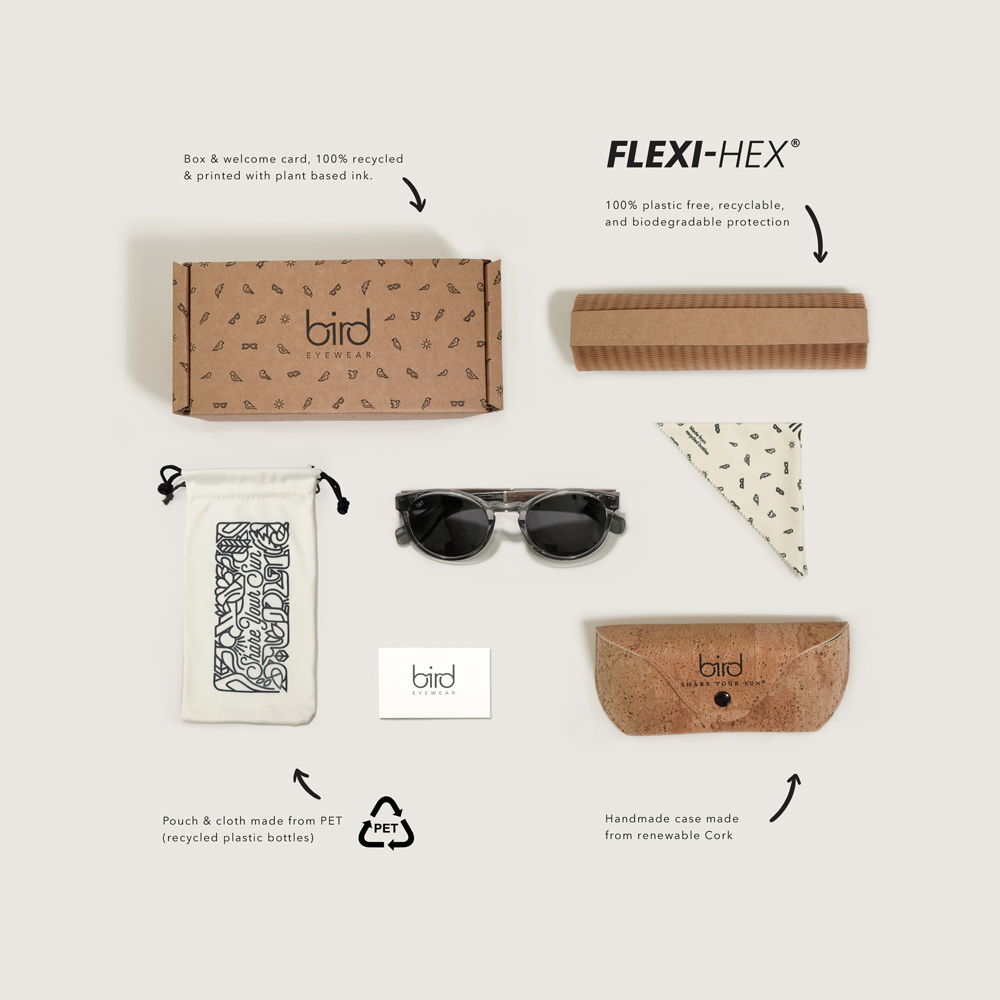 Mindful materials
Made from Bio-acetate, an eco-friendly version of plastic that's certified biodegradable.
- Frame size: Small - 45mm-20mm-140mm (lens, nose, temples)
- Colour: Transparent grey with wooden temples
- Gender: Unisex
- Material: Italian Mazzucchelli bio-acetate, beech and sandalwood
- Built-in flexible micro-hinges
- Eco-cork case
- Recycled P.E.T. cleaning cloth